Pride and Prejudice by Jane Austen: A Story Grid Masterwork Analysis Guide
Written by Shawn Coyne
Jane Austen's masterpiece, Pride and Prejudice, has been admired, adapted, and copied by thousands of writers. Her work is still adored by readers all over the world two centuries after it was first published. 
Have you ever dreamed you and Austen could take a turn about the room or walk the grounds of Pemberley while she explains exactly how she wrote her timeless love stories? 
In this Masterwork Guide, Shawn Coyne applies his Story Grid tools of analysis to Austen's classic, transforming the reading experience into writing inspiration.
Coyne dissects each and every scene of the novel to show how it works. And he reveals the "must-have" moments readers crave in any love story so you can craft one of your own.
The Story Grid is a curated set of writing and editing tools that helps writers pinpoint weaknesses, learn how to fix them, and produce "stories that work." After a long career as an editor, agent, and publisher, Coyne has a deep understanding of what resonates with readers. He wants you to know that you are not the problem—the problem is the problem. 
Let the Masterwork Guide help you see the love story of Elizabeth Bennet and Mr. Darcy through a new lens. Then let the Story Grid approach help you re-envision your own stories, and fall in love with writing again.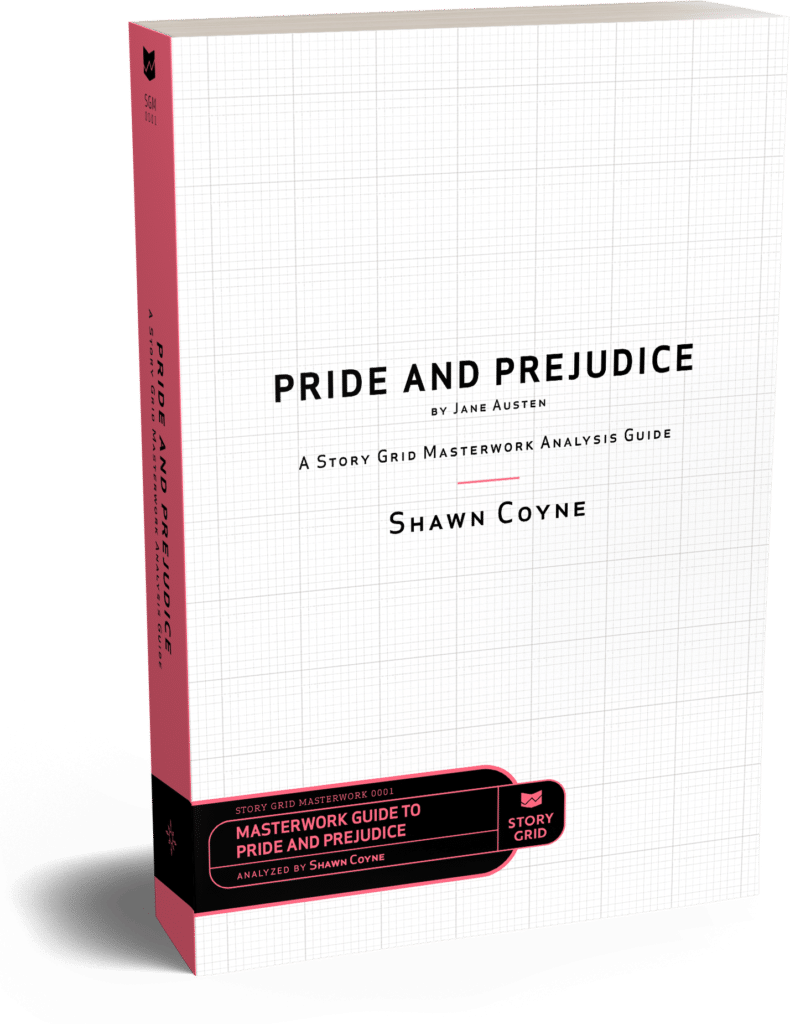 ALSO AVAILABLE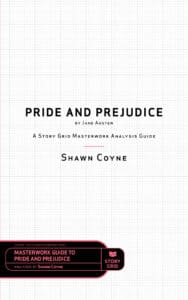 Pride and Prejudice by Jane Austen: Print / Digital Bundle
Price: 24.99
Learn More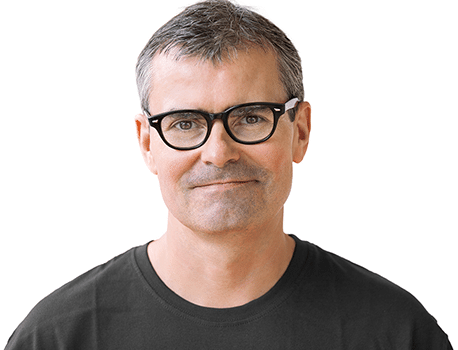 ABOUT THE AUTHOR
Shawn Coyne
SHAWN COYNE created, developed, and expanded the story analysis and problem-solving methodology The Story Grid throughout his quarter-century-plus book publishing career. A seasoned story editor, book publisher and ghostwriter, Coyne has also co-authored The Ones Who Hit the Hardest: The Steelers, The Cowboys, the '70s and the Fight For America's Soul with Chad Millman and Cognitive Dominance: A Brain Surgeon's Quest to Out-Think Fear with Mark McLaughlin, M.D. With his friend and editorial client Steven Pressfield, Coyne runs Black Irish Entertainment LLC, publisher of the cult classic book The War of Art. With his friend and editorial client Tim Grahl, Coyne oversees the Story Grid Universe, LLC, which includes Story Grid University and Story Grid Publishing.