The Story Microscope: Print / Digital Bundle
Written by Kimberly Kessler
Edited by Danielle Kiowski
Includes the Print, Ebook, and Audiobook editions of this title.
You're a writer with 1,001 questions about how to fix your manuscript and you want answers.
It's hard to see your whole story in enough detail to find all the problems, much less craft the best solutions. After months of effort, you're deep inside the characters and plot so you need a tool that's objective—something to magnify and explain each scene and show you how they all connect.
The best way to answer the questions that are plaguing you is one you've probably never considered—a spreadsheet. In this beginner's guide, Story Grid Certified Editor Kimberly Kessler shows you how to turn a spreadsheet into a precision editing tool. Using the Story Grid approach, the spreadsheet becomes a microscope through which you can see scenes, sequences, and your entire story in high resolution.
The Story Grid spreadsheet will save you time by quickly identifying the sources and locations of key problems. What you meant to say won't cloud your ability to see what's really on the page. With Kessler's expert guidance, you'll add the Story Grid spreadsheet to your writer's toolkit, you'll save your current manuscript, and improve all the stories that follow.
"You have nothing to fear," says Kessler, "simply new connections to make."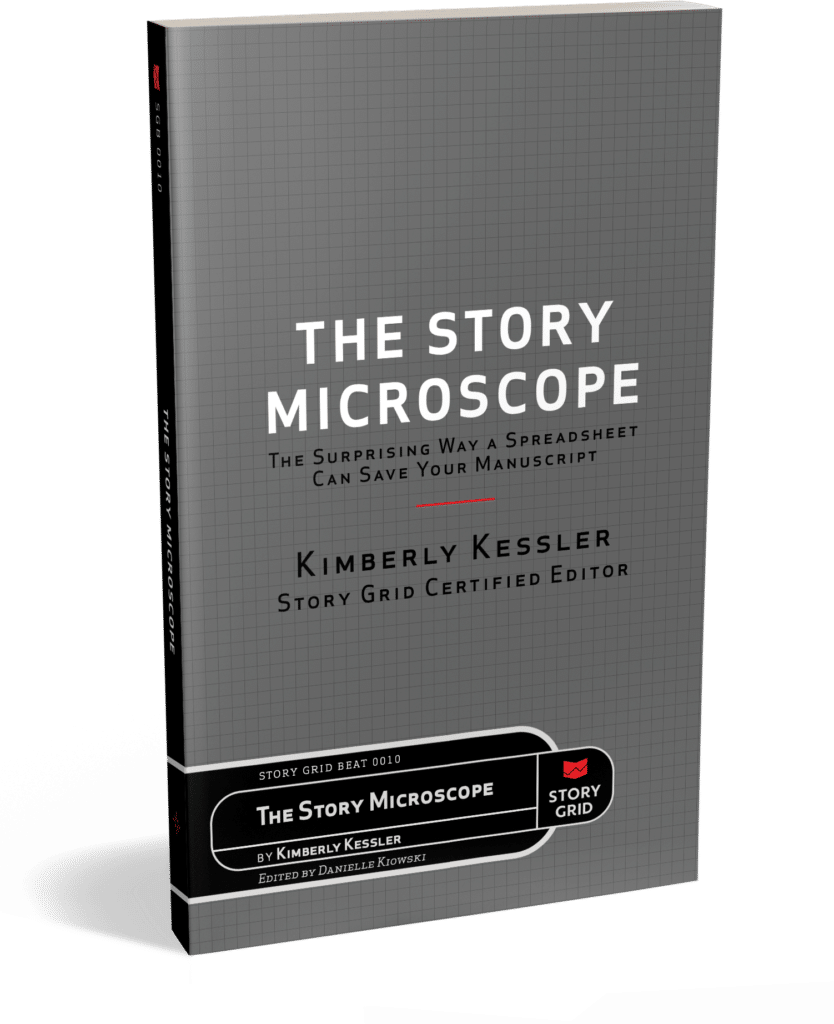 Purchasing Options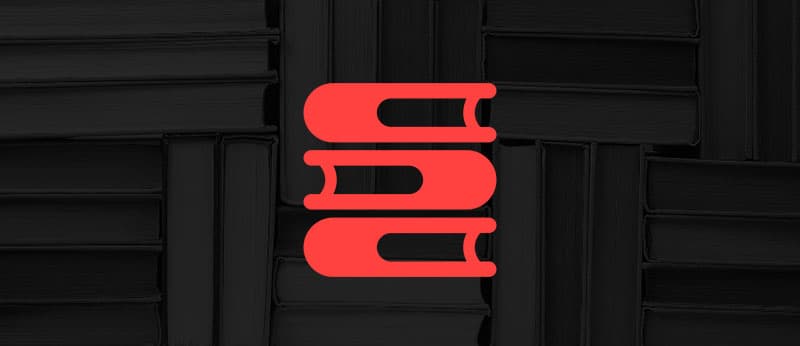 Bundle
Get this bundle of books/editions at one low price.
Add to Cart
$39.99
ALSO AVAILABLE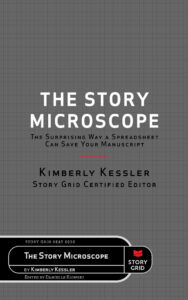 The Story Microscope: The Surprising Way a Spreadsheet Can Save Your Manuscript
Price: 9.99
Learn More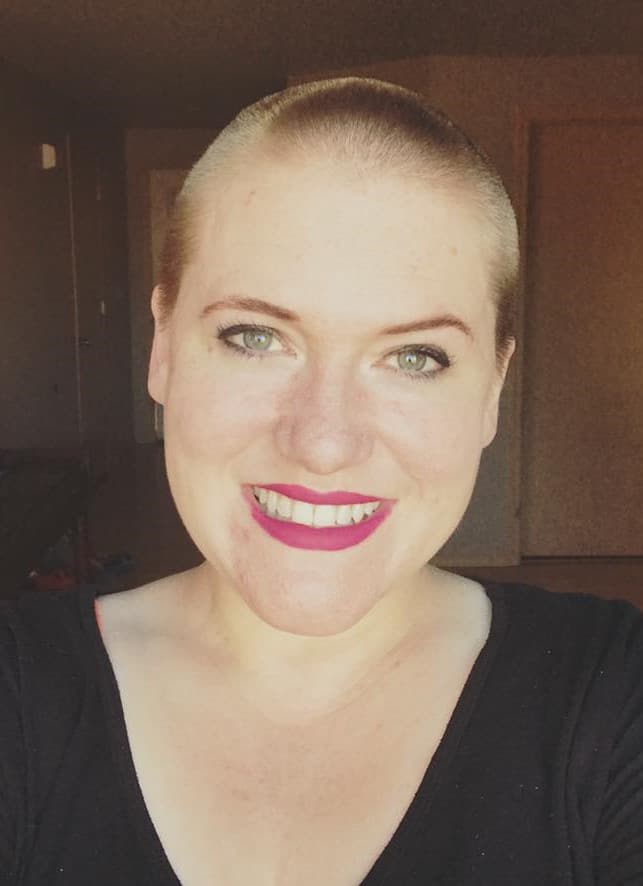 ABOUT THE AUTHOR
Kimberly Kessler
As one-fifth of the Editor Roundtable Podcast, Kim has the divine privilege of nerding out every week studying story. She is obsessed with the internal genres and specializes in helping writers craft authentic character arcs in any setting. Her favorite stories use humor to explore and cope with grief and heartache. Her favorite clients are hungry to learn and bring their full authentic selves to the collaborative process. Nothing is more rewarding than digging in together to uncover the breakthroughs they need.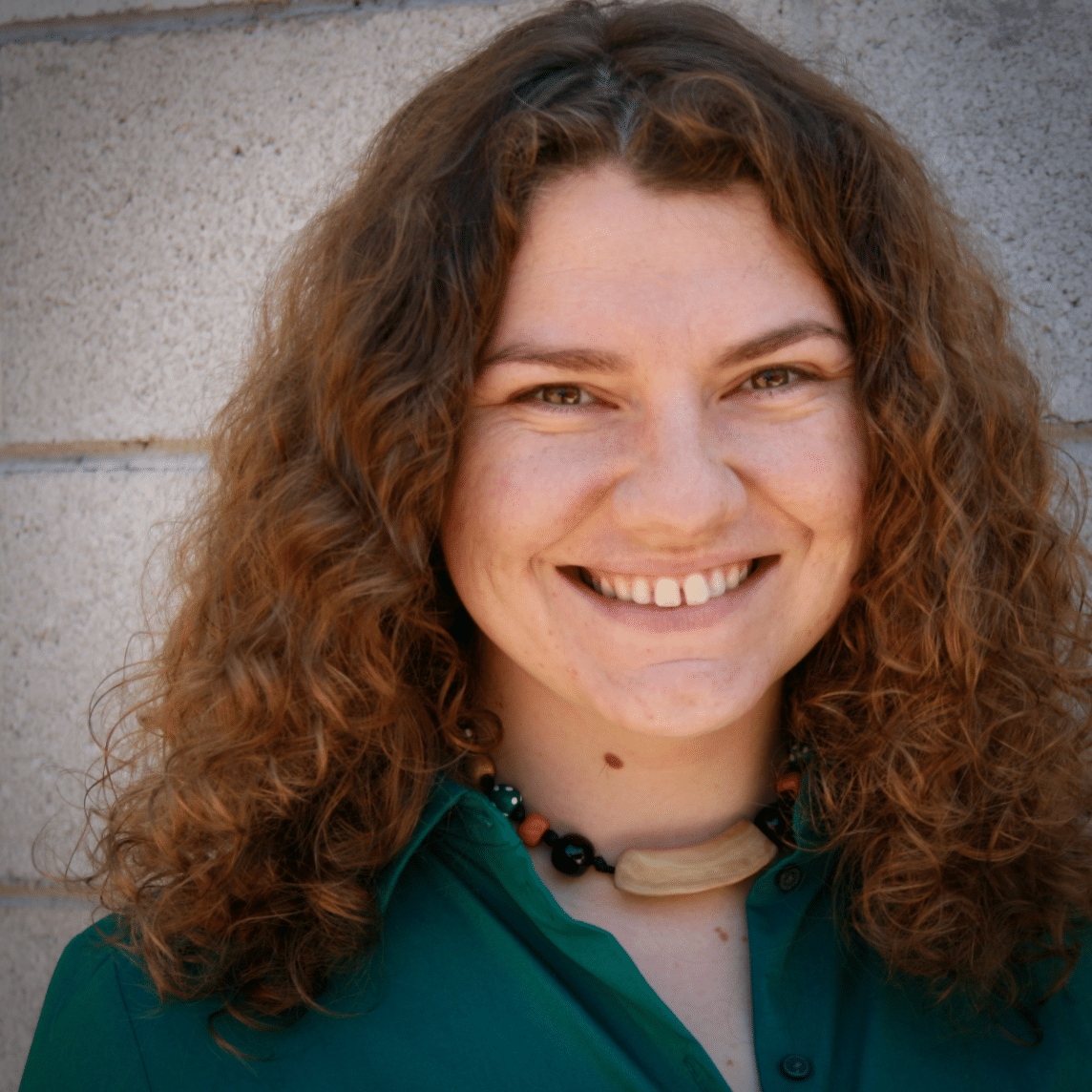 ABOUT THE EDITOR
Danielle Kiowski
Danielle is a Story Grid Certified Editor from Las Vegas, Nevada. She is a writer, working on a fantasy spy thriller. She's also a data scientist and a scuba diving instructor. She specializes in helping fantasy authors bring their worlds to life. She particularly enjoys intriguing stories, delving deep into crime, thriller, and mysterious performance works. As a data scientist, she knows her way around a spreadsheet. As a writer, she shares your passion for story and the written word. She's looking forward to teaming up with you to help you tell your story.